LUXURIOUS HOME FRAGRANCES
SLOW LIVING
Our products are intentionally designed to help you slow down, fully occupy each moment, and live an inspired and elevated experience.  We strive to create and source beautiful, artisanal pieces that enrich your home, while drawing inspiration from and honoring ancient cultures.  We are here to help bring ritual and slow living back into our lives.  We are a movement and we invite you to join us.  Welcome home.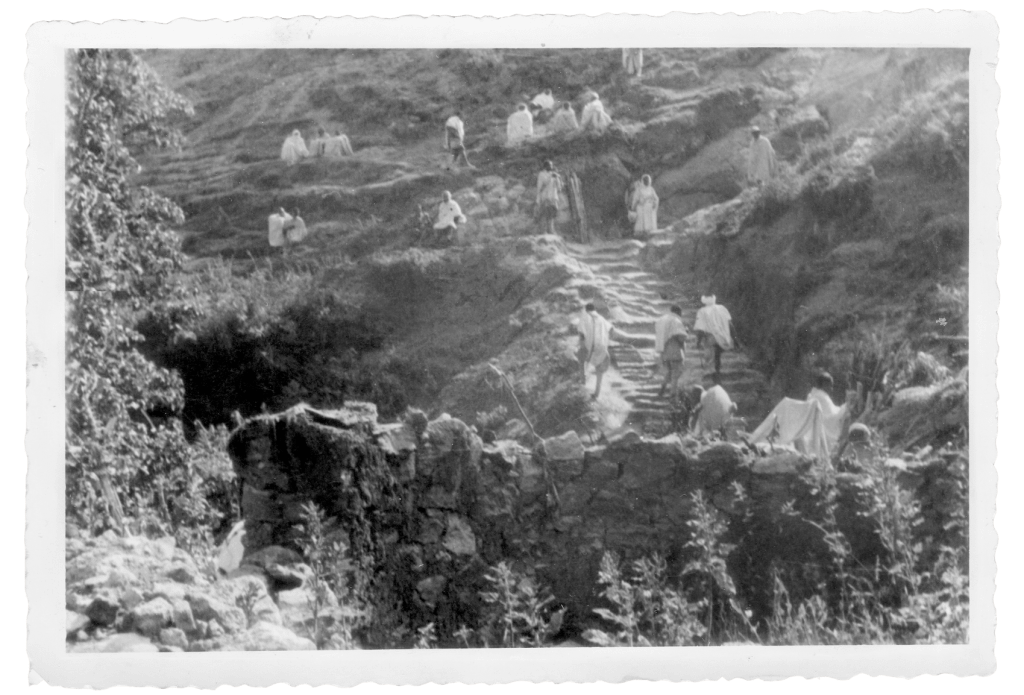 A BALANCING ACT
Return to Home
This photo symbolizes a sacred journey or pilgrimage…a return to home. I found this photo at my grandmother, Mama Berhane's home, in an old box among her treasured possessions. The photo shows her and other family members on one of the many religious pilgrimages they would take throughout the year.
I feel it perfectly symbolizes the faith, dedication, and love of my ancestors. Whenever I return to it, I am mesmerized by the determination and beauty it captures. Seeing everyone wrapped in their Gabis as they made their way up the steep mountain to pray and give thanks, I can almost feel their prayers: as if they were praying for "us", the lucky recipients of their love and well wishes.
My first collection of candles is an homage to all of my ancestors. Their strength and devotion is what inspired me to create Addis VIV. So, to them, I say thank you. We are home.
BETE AGONAFER
Founder
Artisanal Creations
Extraordinary Candles
Handmade in the tradition of luxury candle-making, our fragrances are curated by founder and visionary Bete Agonafer. Each candle is hand-poured in small batches, allowing for the utmost attention to detail and quality. Bete's creations take into account all five senses ensuring a well rounded experience.  From fragrance to inspiring visuals and sensual textures…it's more than a candle, more like an unforgettable experience.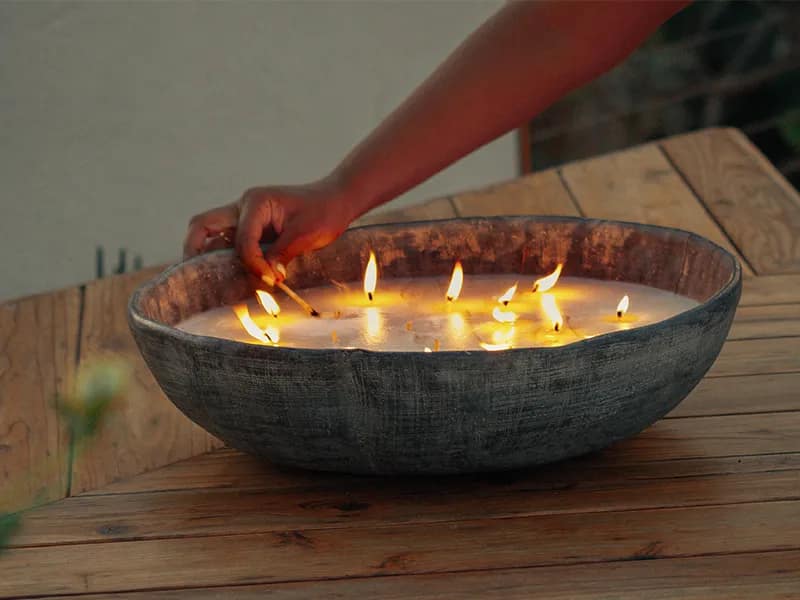 A BALANCING ACT
EXPERTLY CRAFTED
Believing in the Swedish concept of Lagom, which literally translates to "just right" Addis VIV candles have the perfect amount of fragrance intensity and throw–neither overpowering nor underwhelming…just right! Even prior to the first burn, our fragrances pervade and expand subtly imprinting the signature scent throughout your home or workspace.
Made With Love
Earth, Eco, and People-friendly
Our proprietary vegan wax blend ensures our products are eco and animal-friendly and our fine quality essential oils give a clean burn without unpleasant drips or common black soot. Our fragrances are subtle, organic, and free of toxins, carcinogens, or pollutants.
Not a Brand, but a movement
More than Home Decor
Since childhood, founder and creative director Bete has held sacred a burning desire to shift the Western narrative of Africa from lack to luxury.  Addis VIV is a movement created to shine and share the light of Ethiopia and other misrepresented countries that birth so much beauty, yet do not reap their rightful fruit because of unfortunate exploitation and the media's false representation.  We strive to empower our communities and are dedicated to making our spaces healthier and happier while doing so. From partnering with NGOs and investing in local ecosystems to creating a fully sustainable product and reducing our carbon footprint, we strive to extend our "happy place" beyond just our home.  
Stay up to date on our latest news & events